Back to all posts
Posted on
Message about Student Grades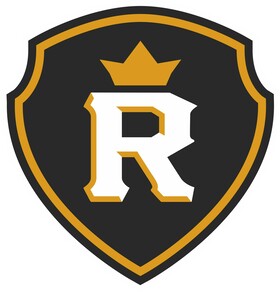 Hello Royals and Royals' families! I hope that everyone is as healthy and as happy as they can be under the circumstances brought on by this pandemic. Our staff is doing well, but I know that they all miss the daily face to face contact with students and each other. 
Over the past month there has been a lot of discussion as we try to figure out what high school education will look like now that we are not able to all be together. For the most part, teachers have been able to get in contact with students to provide them with learning opportunities. During the last week we have received some clarification from the province about credits and marks, and NLPS has consulted with other school divisions to come up with some guidance for our schools and teachers. Last night they released a communication titled, "Grade 10-12 At-Home Learning Expectations".
Questions about this should be directed to teachers if they are course specific, and to school administration if they are more general. Here are some of the questions that have been raised thus far:
1. How can I improve my mark from what it was on March 16th when we stopped attending regular classes? All classes have material and assignments posted and teachers have reached out to students to get them engaged in their courses. Teachers are required to provide a final grade for each student; they will use their professional judgement to decide what final mark to give each student based on contact, assignments, and alternative assessment opportunities that students have completed since March 16. This may look different for every student depending on their home situation, access to technology, or special needs.
2. What happens if I was not passing a course on March 16? You will still have that same mark if you have not worked with your teacher to come up with a plan to improve that mark. The good news is that every teacher is ready, willing, and able to help you learn what you did not know, and to help you learn the rest of the course material. 
3. Several weeks ago I was contacted by the school and asked to focus on two core classes to start with. What happens with my third course? At that time our school division was focussed on the mental health of students, figuring out online delivery, and trying to imagine how the COVID-19 outbreak might impact kids and families. As a result, we wanted to lessen the workload and stress for students by having them focus on 2 instead of more courses. Moving forward, I would suggest that you reach out to your 3rd course teacher for additional direction and guidance. Each student's situation will be different and we want to provide maximum flexibility and understanding in coming up with solutions.
4. How will course recommendations for next year work? Teachers always make course recommendations with the best interests of students in mind based on their knowledge from the previous course. This year they will make their recommendation with the same mindset, but will use the mark a student had on March 16 combined with the learning they have done since then to decide what they believe would be the best next course for each student. For example, if a student's Chemistry 20 mark after just 6 weeks of instruction was 54% on March 16, but they have been working hard with Mr. Johnson to learn the rest of the course material, and through conversations, and turning in assignments to him he believes the student now knows 70% of the material he has covered thus far, then the student will have a mark of 70%, and would likely be recommended for Chemistry 30 for next year if that student continues to learn the rest of the curriculum. Alternatively, if that same student has not responded to or engaged with Mr. Johnson since March 16, then Mr. Johnson will likely recommend that the student take Science 30, or even retake Chem 20 even though they will have a passing mark of 54% because they will just not know enough of the Chem 20 material to likely be successful in Chemistry 30. 
5. Are my Electives courses over? No, they are not if you still want to earn credits in these specific courses. The elective teachers have all posted material for you to work on if you choose. Some are fun activities, some are like what you would do in class. If you engage with the teacher and do the activities, you will still be able to earn CTS/PE/Music credits. The teacher will work with you individually to set up a plan if you are interested in continuing these courses. If you are not able to continue a class because it is not suited for at home learning (welding), the principal--that is me--will be able to award 'unallocated credits' to you so that you stay on pace in terms of credits to graduate. These credits will not be able to be used as prerequisite credits. For example, if a student had two Foods credits completed on March 16 but does not do any more Foods from home, they will be awarded 2 Foods credits plus 3 'unallocated credits'.
6. How much work should I be doing? The basic guidelines for Grade 10-12 work were set at 3 hours per week per course. This is a general guideline but teachers have been asked to follow this. As always it may take some students longer than others to grasp concepts. 
If at all possible, stay engaged in your schoolwork so that you are ready for your courses next year, so that you stay busy, and so that we can stay in contact with you. The teachers have not taught or assessed this way before so please work with them to figure this out because every student has a different set of circumstances during these strange times. The administration--Mr. Kaminski, Ms. Young and myself are here every day, all day to help, if you need us. In addition, Mrs. Lapointe, our special needs coordinator, Mrs. Johnson, our Academic counselor, and both out Student Advocacy Counselors, Mrs. Iroume and Mrs. Heffner are here to help.
Students: Help your families and the people around you as much as you can while still following the social distancing rules and know that the staff here at CLHS miss our students. Go Royals!
Dustin Walker,
Principal, CLHS