Back to all posts
Posted on
August 28 Message from the Principal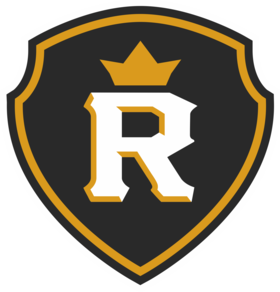 August 28 Message from Mr. Walker
We are getting excited for the first day back with kids! Yesterday was the first day back for staff, and was filled with lively planning regarding keeping everyone safe at school while still accomplishing our core goal of providing high quality education.
Here are a few more information items for students and parents that might help you get ready for day one.
Timetable Pick-up and Registration
On Friday, August 28 from 1:00 to 3:00PM, and Monday, August 31 from 9:00 AM to 3:00 PM,  the CLHS gym will be set up for students to pick-up their timetables.
Masks will be required to enter the school.
Please have one family member come into the gym to pick up a timetable.
Please use the Energy Center doors for timetable pick-up.
If you have not filled out a paper School Registration form for this year, please make sure to fill out the Student Update and Verification form that was sent out electronically. This will confirm that you are a student here and will provide us with accurate contact information. Once we have one of these two documents, we can release your timetable.
Course Change Request Procedure
Due to COVID-19, we are making changes to our method of requesting a course change at Cold Lake High School. Since physical distancing is not possible in the SST office, we are moving to online course change requests.
Once you receive your timetable for the 2020-2021 school year, if there are any courses that you either need or want to change, we are asking that you follow these steps:
Discuss the desired changes with your parent/guardian 
Go to the following link: (https://forms.gle/u3oKN8wH9C8p4hnAA) - also available on our school website and Facebook page
Fill out the Google Form, and hit the submit button, which will direct your request to our Academic Counsellor, Mrs. Johnson.
Please attend the classes that are on your timetable until you hear from Mrs. Johnson. Many changes can be done easily, and a new timetable will be placed in the mailbox of the block 1 teacher on your original timetable.
If there is a complicated issue, Mrs. Johnson will contact you by either email or phone to discuss it. Check your email regularly!
Please be patient as there are a lot of requests and new registrations each year; Mrs. Johnson will get to your request as soon as possible
Again, please do not come to the SST Office to request a course change; if Mrs. Johnson needs to see you, she will contact you.
Cafeteria 
Tracy will be serving fabulous meals as usual, but for the first week it will be a shortened menu and limited just to lunch.
For safety reasons, students will need to be 2 meters apart while they eat because they will have their masks off. Seats will be labeled to create appropriate distances and extra cleaning protocols will be in place so that no spot is used twice without being cleaned in between.
Students will be encouraged to use the outside areas around the school to eat. Extra classrooms will also be opened so that students can eat in the building.
No communal microwaves will be available so please send lunches that do not require heating.
We are excited to see everyone! There will be changes, but we will adjust. Stay tuned for more messages.
Mr. Walker