Back to all posts
Posted on
Return to school message from Mr. Walker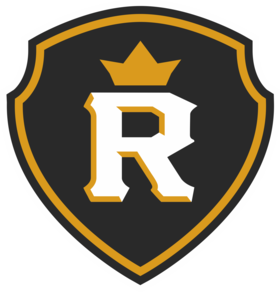 Return to School Message from Mr. Walker
Good Day to all new and current students, parents, and to all families who are considering enrolling their students at Cold Lake High School for the 2020-2021 school year. I hope that everyone has had a great summer and is ready to get on with this school year. Like everything else about 2020, there will be some changes to how we will conduct business at CLHS this September. That being said, our primary purpose as educators is still to provide an excellent education for all our students. With this message, I am not going to try to cover all the information that is directing our practice from Alberta Health Services and Alberta Education, but I will try to give you what you need to know right now to make decisions and to help you plan for start-up. 
COVID-19 Safety
We are very serious about following the AHS guidelines to deal with COVID-19 under Scenario One. Here is a brief synopsis of how we will operate to start the school year.
All students, staff, parents and visitors to CLHS must enter the school wearing a mask, and must sanitize their hands at the cleaning stations provided.
During the school day, masks will be worn in all parts of the school with few exceptions. The simple rule of thumb is that if a distance of 2 meters cannot be maintained between people, then a mask is required.
Caretakers will be on duty all day to clean common touch surfaces.
Any person with symptoms of COVID-19 will not be allowed to be in the school and must follow AHS rules for isolation
To provide enough room in our halls and to reduce congestion, our lockers will not be assigned this year. Teachers will work with students to help them limit the amount of materials they need with them each day.
Some programming changes to note are:
CLHS will be moving from a 5 period 4-day schedule to a 4 block 1 day schedule. An example of this, complete with a new bell schedule, will be posted on our school website soon.
All field trips and extracurricular activities requiring bus travel will not occur at this time.
High School sports will be 'practice only' according to the ASAA guidelines.
Timetable pick-up and Registration
On Friday, August 28 from 1:00 to 3:00PM, and Monday, August 31 from 9:00 AM to 3:00 PM, the CLHS gym will be set up for students to pick-up their timetables.
Masks will be required to enter the school.
Please use the Energy Center doors for timetable pick-up.
If you have not filled out a paper School Registration form for this year, please make sure to fill out the Student Update and Verification form that will be sent out electronically in the next few days. This will confirm that you are a student here and will provide us with accurate contact information. Once we have one of these two documents, we can release your timetable.
Education Delivery Choices
All details are in the 2020-21 Learning Pathways Guide but here is the synopsis:
Learning Together on Location at CLHS--This looks like regular schooling with safety protocols in place.
Learning Together Anywhere--this is online learning delivered through NLPS Outreach for grades 10-12. In Cold Lake you can call 780-594-6885 for more details.
Learning Independently (home-schooling)--parents are responsible for all lesson planning and instruction.
Deadline is August 26th if you are not choosing #1.
We are very excited to have our students back at school and to be doing the work that we love to do. Please be patient as we navigate the changes to how we are required to operate to keep every safe. I am in the process of creating a FAQ and Answer section for our school website where you will find information that other parents and students have wanted and needed.
Welcome to the CLHS 2020-2021 school year!!
Dustin Walker
Principal