Back to all posts
Posted on
September 2 message from Mr Walker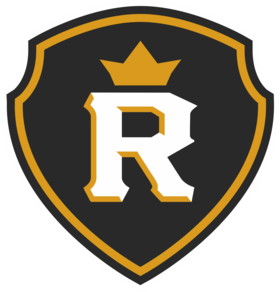 September 2, 2020  Message from Mr. Walker
Everyone's first day of the 2020 school year is in the books!! I know you are getting lots of communications right now so I will be brief. Tomorrow will be exciting with everyone here at once! I realized a few things this week, the first of which, was how much I missed the energy of having kids back in our building. Despite the strangeness of greeting every student while wearing a mask, and them responding through fabric, it was obvious that they wanted to be back as well. We are all going to get really good at communicating with our eyes.
Things we have learned so far:
Just how much we have missed the kids, a routine, and teaching.
Just how great our students are at adapting to change.
Lunchtime is challenging because eating requires kids to remove their masks, but getting two meters between them while they are eating is really hard in a full school. Some choices are for kids to use the cafeteria to eat and then vacate so the spot can be cleaned, and then someone else can sit down. Students can sit outside to eat while the weather is nice, or they can go over to the Energy Center to get food before going outside. Many of the classrooms in the school are open at lunch, and students are welcome to sit in the halls as well.
Current Messages:
Football starts this week so please see Mr. Johnson or Mr. Yoshida for more information.
Picture Day is Tuesday, Sept 8.
An general Athletics meeting will occur on Friday in the gym at lunch.
Stayed tuned for any other clubs and school activities that may be starting in the next little while.
Any personal items left behind in March must be claimed by Friday Sept 4, 2020.
If you have not picked up your timetable yet, please stop at the office in the morning. If Mrs. Johnson is still building your timetable or making changes, she will be in contact with you. Please be patient, she is working as quickly as she can! If you need changes to your timetable see the Aug 28 instructions pasted in at the end of this message.
Course Change Request Procedure
Due to COVID-19, we are making changes to our method of requesting a course change at Cold Lake High School. Since physical distancing is not possible in the SST office, we are moving to online course change requests.
Once you receive your timetable for the 2020-2021 school year, if there are any courses that you either need or want to change, we are asking that you follow these steps:
Discuss the desired changes with your parent/guardian 
Go to the following link: (https://forms.gle/u3oKN8wH9C8p4hnAA) - also available on our school website and Facebook page
Fill out the Google Form, and hit the submit button, which will direct your request to our Academic Counsellor, Mrs. Johnson.
Please attend the classes that are on your timetable until you hear from Mrs. Johnson. Many changes can be done easily, and a new timetable will be placed in the mailbox of the block 1 teacher on your original timetable.
If there is a complicated issue, Mrs. Johnson will contact you by either email or phone to discuss it. Check your email regularly!
Please be patient as there are a lot of requests and new registrations each year; Mrs. Johnson will get to your request as soon as possible
Again, please do not come to the SST Office to request a course change; if Mrs. Johnson needs to see you, she will contact you.
We are so glad to be up and running!
Mr.Walker