Back to all posts
Posted on:
February 2023 - Compassion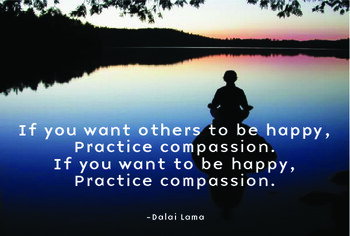 Welcome to February! The month of Kindness. 
This month we are focusing on Compassion. At Cold Lake High School students and staff will be taking part in Pink Shirt Day (February 22, 2023) and will have the chance to take part in many activities focusing on kindness and compassion towards ourselves and others.  
We have a Kindness Challenge happening from February 21st -24th where students and staff can complete challenges that focus on random acts of kindness. Every act they complete their name will be entered into a draw to win tickets to Pandora's Locks in Cold Lake. 
We also have a "positive gossip challenge" happening where students and staff can submit comments about someone who has impacted their life in a positive way. At the end of the month these comments will be given to the people they have written about. 
Our compassion education efforts begin the moment students arrive to school and continue throughout the school day.
For example, before students cross the threshold of the classroom, teachers greet them by name to help connect with them and get instant feedback on how they are feeling. We call this practice Every Student, Every Day. It captures our purpose.
We use literature in an intentional manner to help students embrace diversity and understand varying perspectives. This develops their empathy bank.
Benefits of Compassion
Researches at happify have compiled statistics on just how much compassion can benefit us. Here is what they found:
•People that are kind to others are just happier. Statistics show that when we take the focus off ourselves and our own problems, it tends to make us feel happier.
•Negativity is contagious, but so is kindness. Those who are kind and compassionate have an increased chance that those around them will 'catch the bug' of being kind and compassionate themselves.
•Compassionate people are healthier. They get sick less often and live longer.
Kindness leads to many good things like better relationships, improved self-esteem, compassion, happiness, future success, and good mental and physical health.
Here is some more information about the importance of kindness, compassion and empathy: 
A short story on - kindness must see
For more resources, check out the Compassion page of the NLPS website.
If you would like me to connect with your child or your family, you can contact me at the school at 780-639-0039.